20
Christmas is in four days! For all those who have not yet thought about what will fill their stomachs, we have prepared something! Today we reveal the recipe for a delicious Irish Stew. The advantage is that this dish is also great for freezing. We wish you a lot of pleasure in preparing it!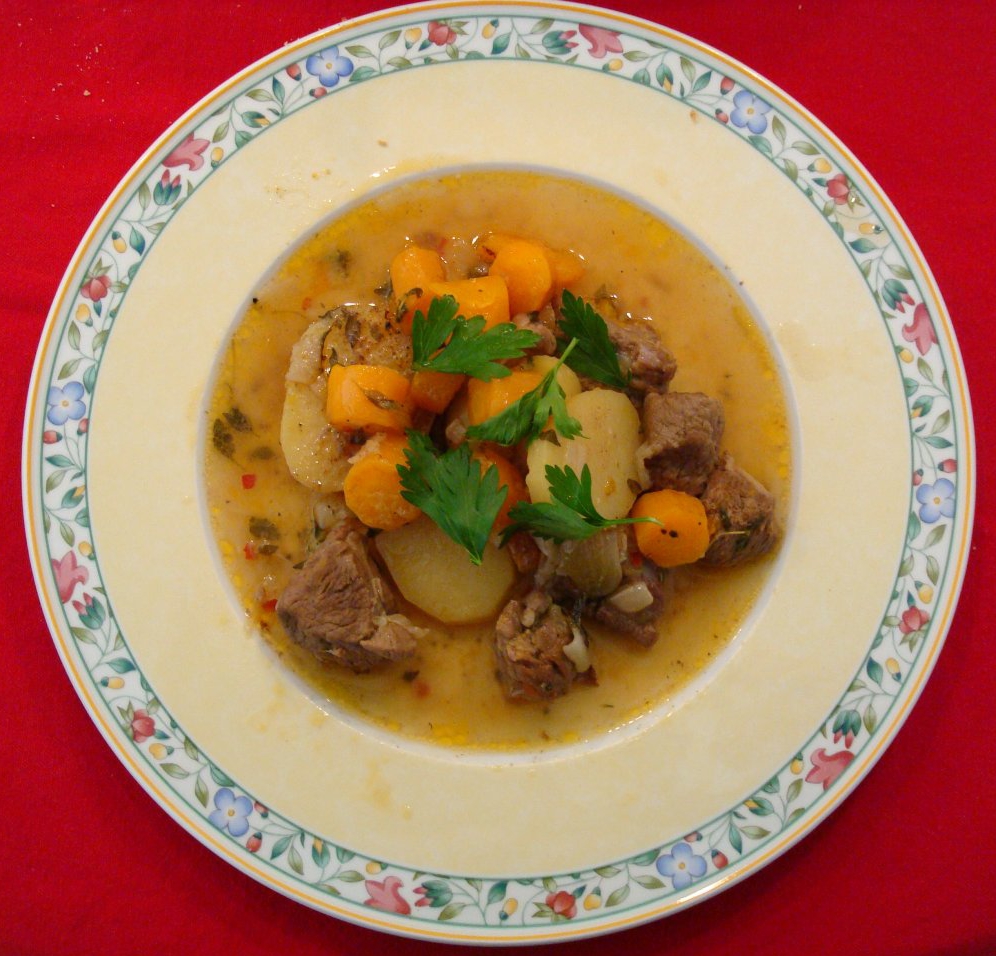 Irish stew with lamb
Ingredients:
Lamb (26.5 oz)
White cabbage (21 oz)
Potatoes (21 oz)
3-4 Carrots
Parsnip (5.3 oz)
Pearl barley (2-4 oz)
3 Onions
Marbled bacon (5.3 oz)
Salt, pepper, thyme
Preparation:
Remove fat from meat and cut into cubes of about 1 inch.
Remove the stem from the cabbage and cut into pencil-thick sticks.
Dice onions, peel potatoes and slice carrots and parsnips raw.
Cut the bacon into thin slices.
Precook the lamb for about 15 minutes and keep the cooking water!
In a large pot, overlap the bacon slices on the bottom and sides of the pot and pile them up slightly.
Now add the prepared ingredients in layers to the pot, starting with the potatoes.
Then add carrots, parsnips, barley, meat and white cabbage.
Pour the cooking water over the meat so that all the ingredients are covered about a finger's breadth.
If necessary, add more broth (barley will absorb a lot of liquid).
Add spices to taste.
Seal the pot as well as possible and cook in the oven for about 90 minutes at about 338°F.
This also works great with the Dutch Oven over an open fire!
Goile maith - Enjoy your meal!