 You are in the territory of the Two Rivers Privity, the community of interest
dedicated to North American cultural history.
We do living history, which means that we reenact the past based on the facts we know.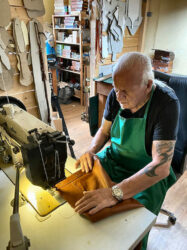 Wolfgang Oidtmann, a wonderful man, beloved husband and cherished father, has left us forever after a long lingering and serious illness at the age of 76.
read more
~ TRP Retrospective 2022 ~
The Year 2022 in Beaver Creek Valley
Another year has come to pass in the Valley of the Beavers. Follow us as we recall how we spent the year in our TRP Retrospective 2022.





News about TRP, historical articles about the Wild West and current events - the Beaver Creek Pioneer reports on all this.