Reading time: approx. 4 minutes.
Friday, December 30, 2022
Article contains unpaid advertising.
Drinks in the Wild West - Cocktails?!
When a movie cowboy finally stops at a saloon to wet his dry throat after his long ride through the dusty wasteland, the order is usually obvious. In this scenario, the cowboy wouldn't even have to say what he'd like to drink; after all, it's written on his face: That's right, we're talking about whiskey!
Besides the usual beer, it appears to be pretty much all that the ladies and gentlemen consumed back then - if you believe the Hollywood myths.
It is true, of course, that whiskey and also beer made up a significant part of the alcohol supply of the time, but of course this wasn't all that the West had to offer.
In the book "Bartender's Guide - How to mix drinks" by Jerry Thomas from 1862, we discover a completely new world, of which many are surprised that it should have already existed at that time: Cocktails - in the widest imaginable variations!
Cocktails were certainly not found on every cattle trek, but they certainly existed in the cities, preferably in establishments where the noble society went in and out.
The book provides a very good compendium of recipes - reason enough for us to take a closer look!
Cocktails with the gins from Sack's Distillery
In January, Marcel Völkel, owner and operator of Sack's Distillery from Weißenstadt, visited us to shoot a new commercial for his new Illegal Outlaw Gin. Without further ado, we asked Marcel if he would like to offer his fine stuff for a cocktail evening in Beaver Creek Valley - which he eventually did!
---
---
So we used our Authentic Camp in August 2022 to treat our guests with something special! We equipped Marcel and his partner Bea with authentic clothes and prepared everything for an unforgettable evening: Cocktails in the Wild West!
Authentic cocktails from 1770 - 1876
Then, in the late afternoon, "M.J." presented his liqueurs, spirits and gin and invited to a tasting. The Wild West had never experienced anything like this before - drinks to be tasted and for free on top of that! The spectacle was musically accompanied by the "Beaver Creek Valley Ramblers"! The mood was cheerful and merry - a nice prelude to the authentic cocktail evening to follow!
The Cocktails
While the tasting of the spirits and liqueurs was already a highlight, the following cocktail evening will remain unforgettable for many. This was ensured by our bartenders M.J. and Colton, as well as the barmaid Bea! On the cocktail menu of the newly established "Jolly Beaver Bar" were four cocktails to choose from.
During the evening, a new creation was created for one of our guests, which we would like to share here: Born was the "King Gin Fizz" – dedicated to our good friend, the "King"!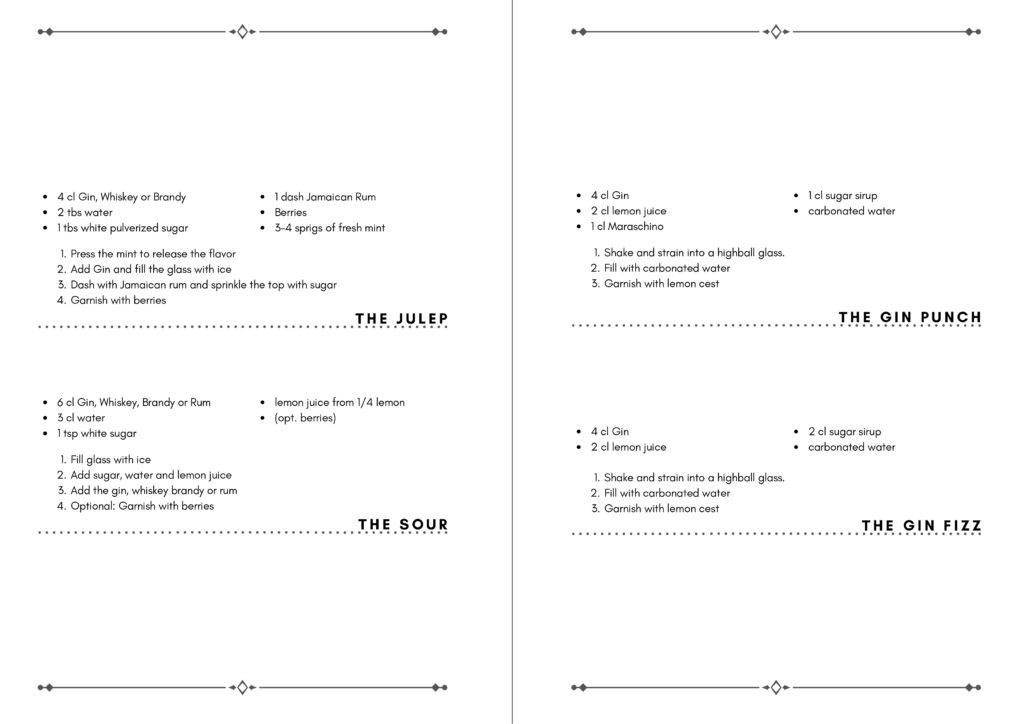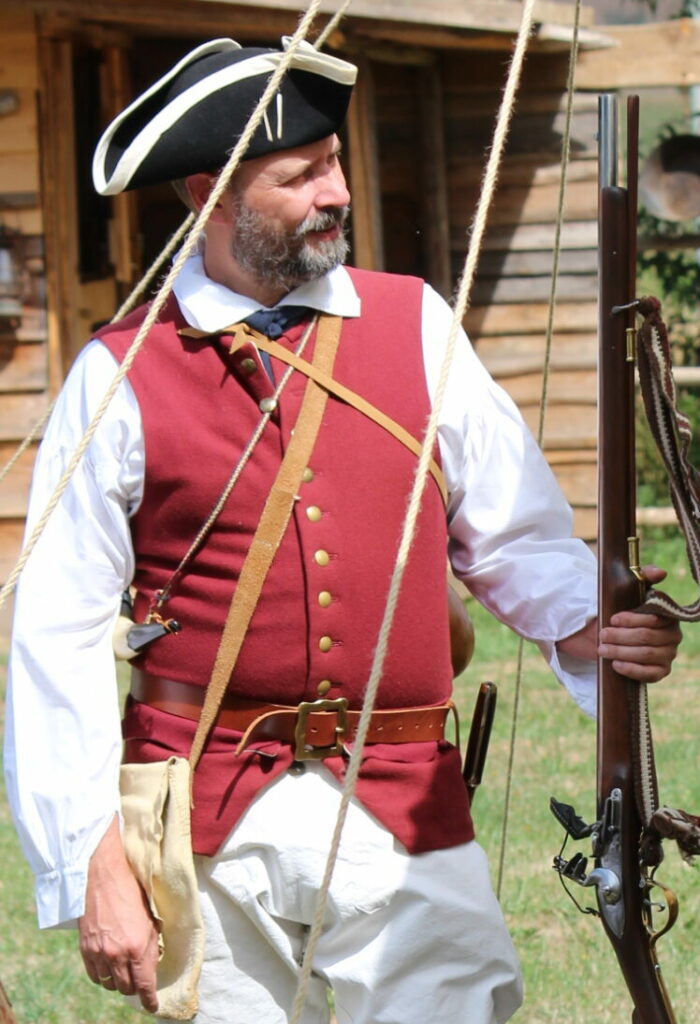 The King Gin Fizz
4cl Gin
2cl lemon juice
1cl Maraschino liqueur
2cl sugar sirup
Carbonated water
Berries
3-4 twigs of fresh mint
Add all ingredients (except the mineral water) to a shaker filled with ice and shake for about 15 seconds. Strain the contents of the shaker into a highball glass filled with ice and fill up with the mineral water. Garnish with berries and mint.

To the King!
An unforgettable day comes to an end
As is well known, even such beautiful days come to an end. We hope that we were able to serve a new favorite cocktail or two and would like to thank M.J. and Bea who made this wonderful day possible as well as helping to create it.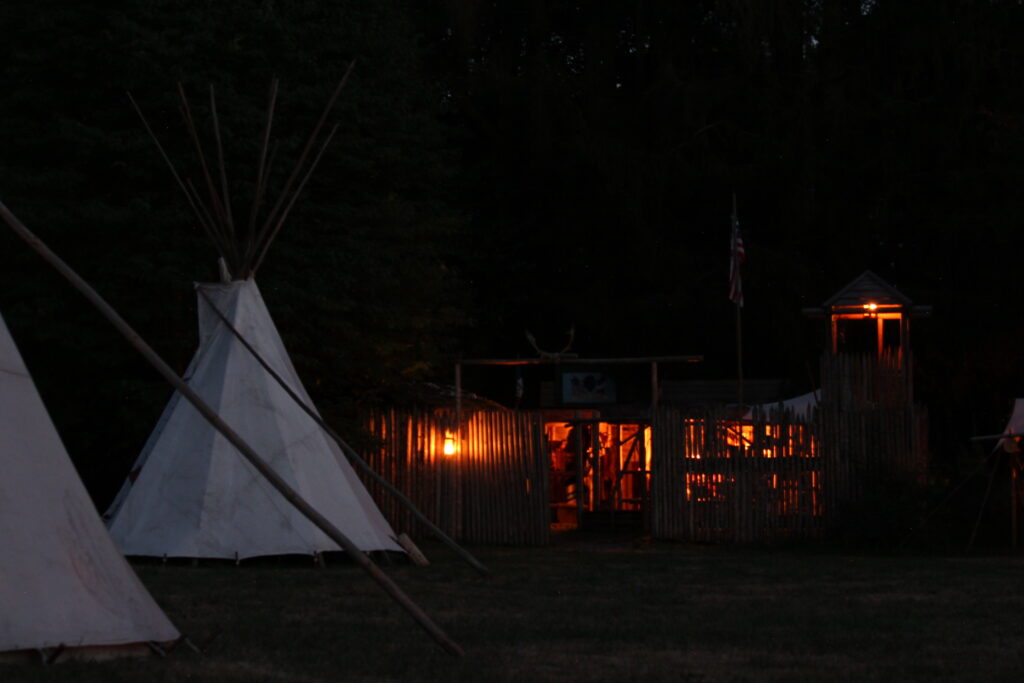 Maybe there will be an opportunity to repeat such a great day again next year. In any case, we would be very happy about it!
Chet McCay – Beaver Creek Pioneer